Advertising for Applicants
Report of the department. 2020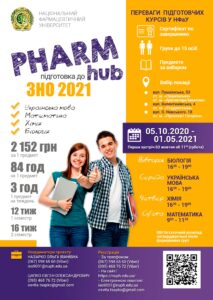 Master degree in speciality "Clinical Trials"
Educational and professional program "Clinical trial" is aimed to training the specialists, who can plan, organize, conduct, and analyze clinical trials of medicines, as well as investigate the bioequivalence of them according to the good clinical practice principles and the international regulatory demands, state regulations and ethical aspects.
Plan of proforientational work of the Clinical Pharmacology and Ckinicakll Pharmnacy department at 2018-2019 years
On May 28 Мая 2019 the head of department professor Zupanets IA gave a lecture for students of the Zhytomir Colledge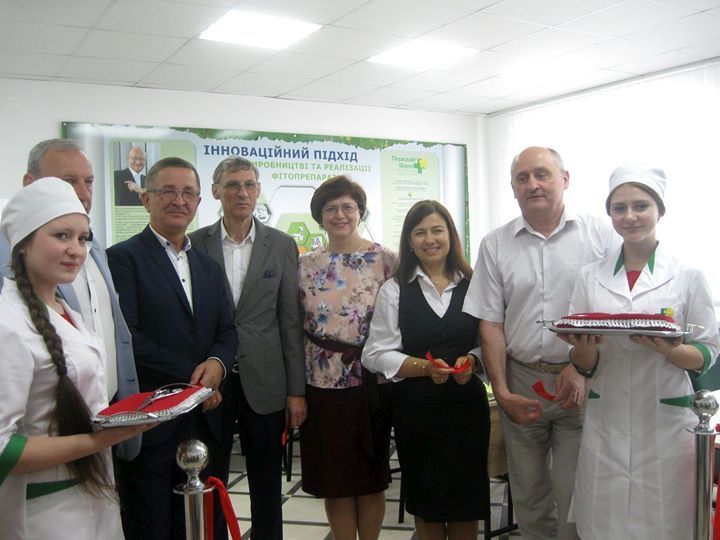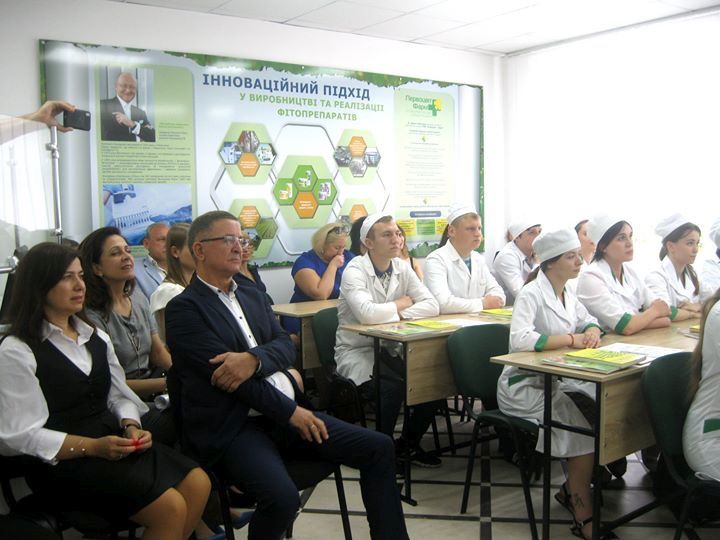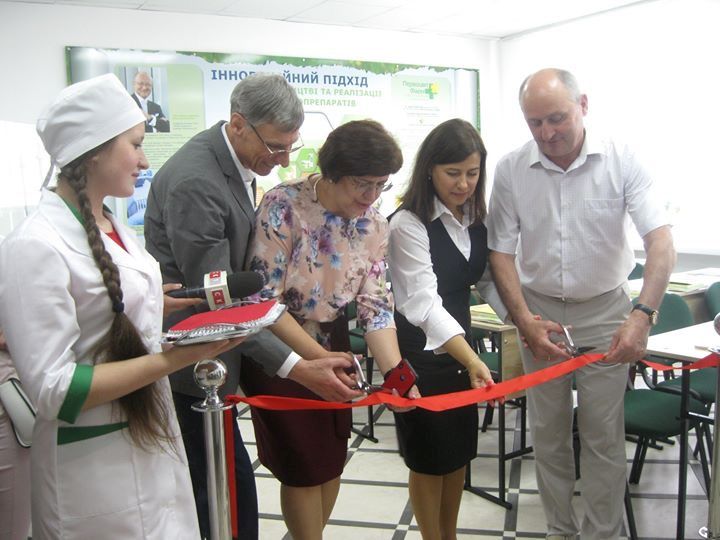 On April 13, 2019 at the National University of Pharmacy the Day of open doors has been held. The staff of the Clinical Pharmacology and Clinical Pharmacy department has took active part in the event. Associate professor Olga Tarasenko, associate professor Andriy Semenov and assistant professor Yuriy Timchenko gave speach to future applicants about opportunity to study on the specialties "Clinical Pharmacy" and "Clinical trials".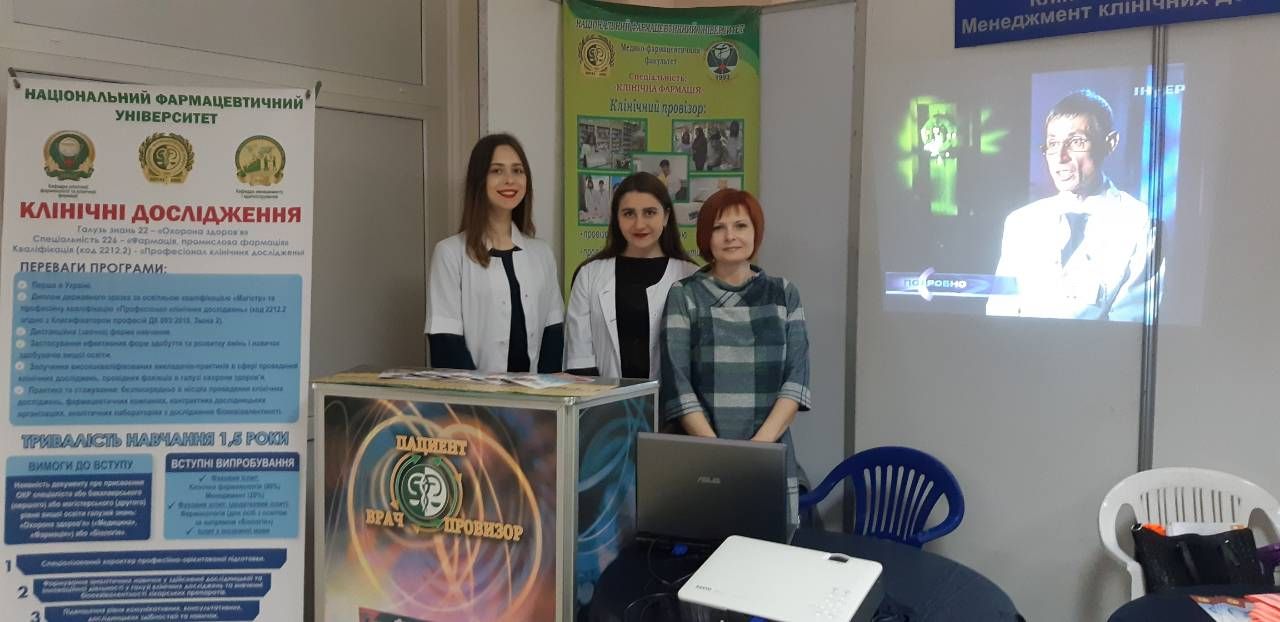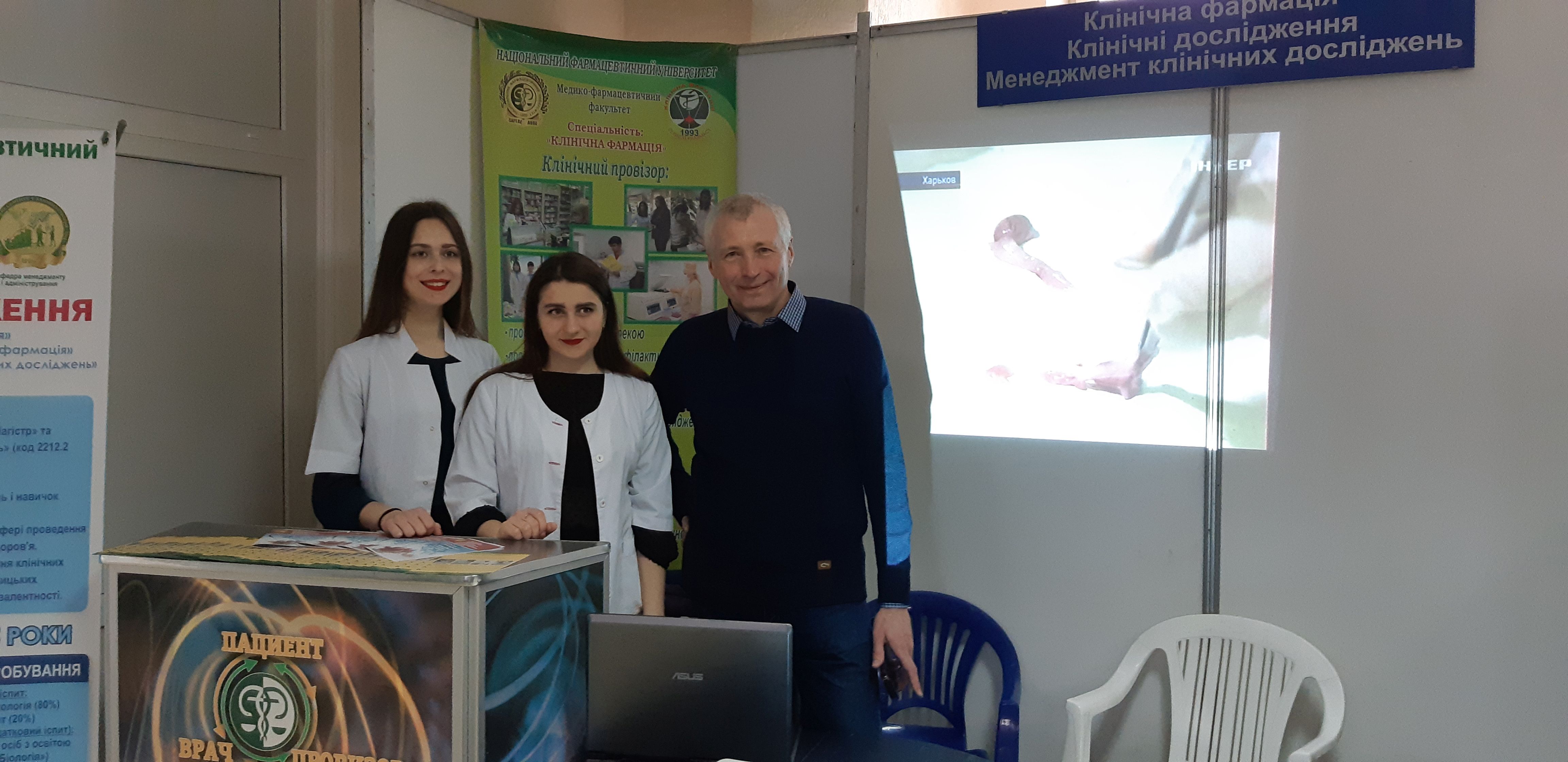 The lecture has a great success.
On February 27, 2019 assistant professor of the Clinical Pharmacology and CLinical Pharmacy department gave lecture titeled "Side efect of selftreatment" for schollars.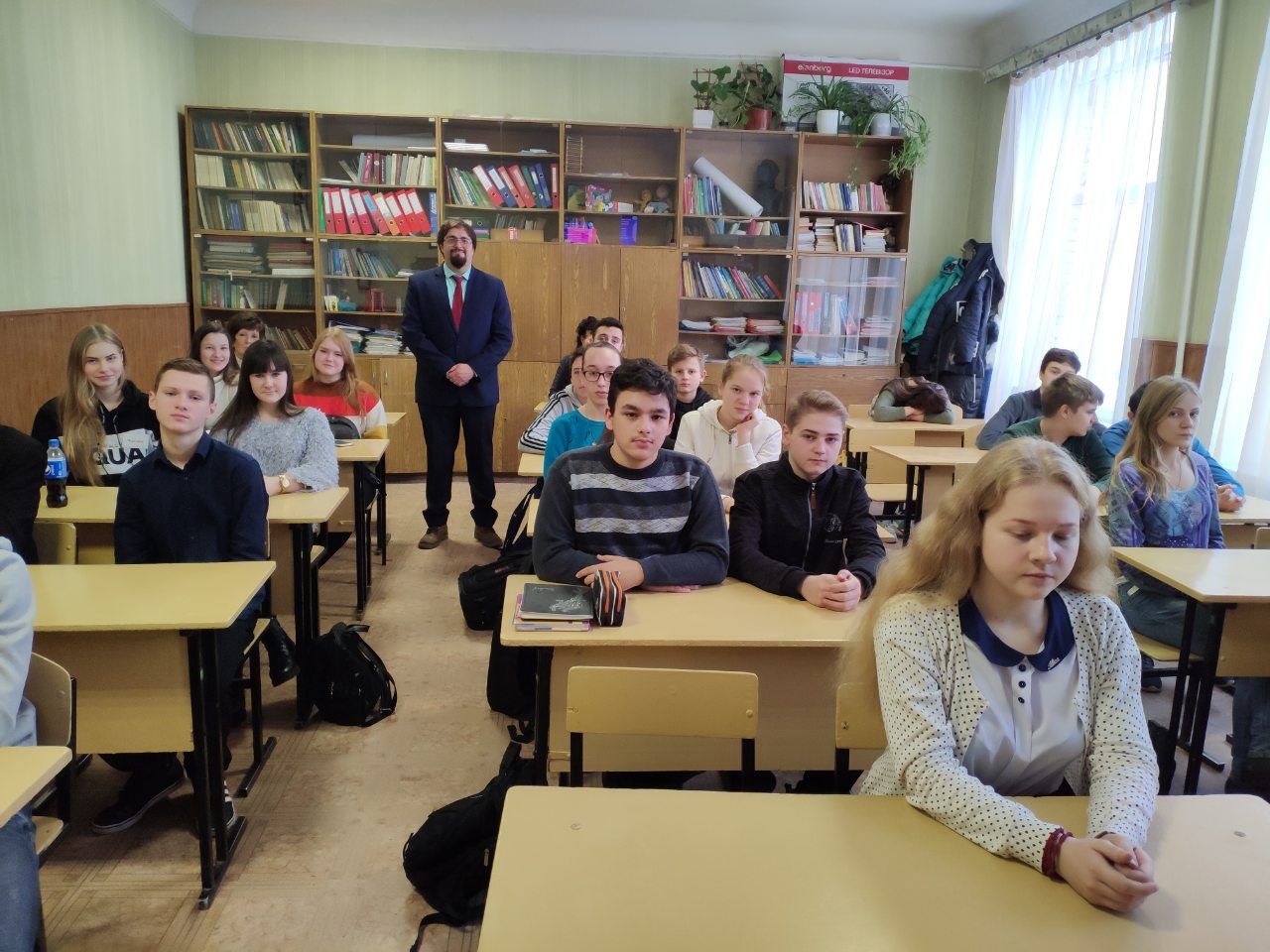 On the picture we can see scholars of the Kharkiv school number 54 and assistant profesor Stanislav Zimin is listening to the speach of the Head Teacher of the school.
On April 13, 2018 assistant professor of the Clinical Pharmacology and CLinical Pharmacy department Olena Gerasymenko participated in the annual Job Fair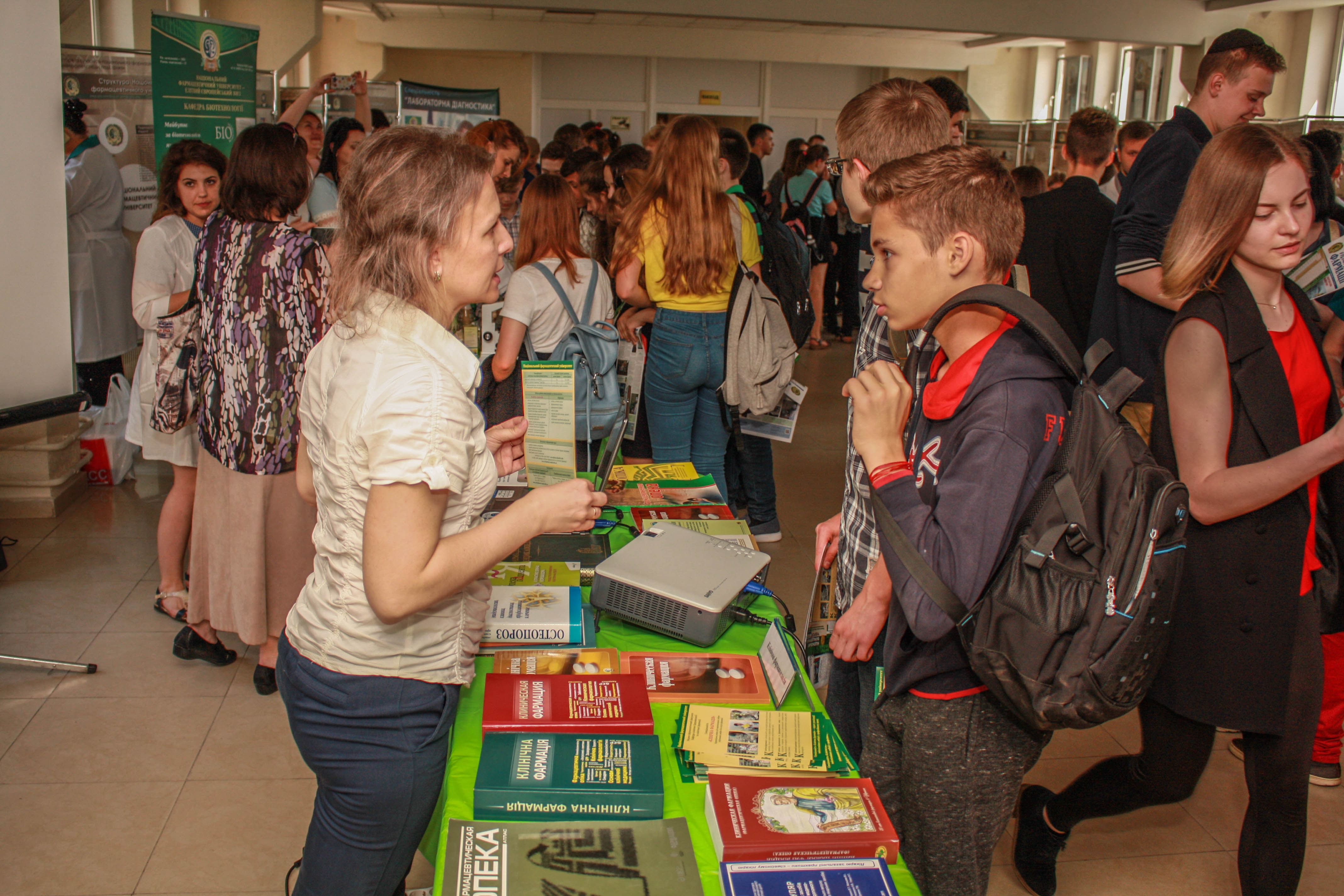 The staff of the Clinical Pharmacology and Cliincal Pharmacy department participated in organizing and helding of the Job Fair 2017